Why Nomadic Creation and Immersion into Nature?
Originally posted May 11, 2021.
Desert Dunes, Image 1 of 12, 2020-2021. NORNSLIFE ART | DACD
Breaching into the unknown is the soliloquy of the truly effervescent, serene, and freeing moments only nature can provide. It is these moments, which inspire site specific creation. For this reason alone, it would be enough to want to push my own creative growth forward through the embracing of the unknown and terrifying, as I continually did through out my Master of Fine Arts and Master Degrees studies the past six years. You see, I found that it is only in pushing myself as a female artist athlete into the terrifying and unknown that I truly flourish and continue to grow. 
Desert Dunes, Image 2 of 12, 2020-2021. NORNSLIFE ART | DACD
Desert Dunes, Image 3 of 12, 2020-2021. NORNSLIFE ART | DACD
The draw to live a nomadic life has grown stronger and stronger over the past three years as my partner and myself set off into the unknown backcountry of the wilds of the American West and Southwest. The ability to work 100% remotely, train, and create in nature enabled me to find myself once again as a female artist; to further heal from the traumas that I have survived. Site specific creation in the American West and Southwest has led me down many different creative avenues. These avenues all had one thing in common, though: the immense desire to continue to research the possible cognitive affects that the physical act of creation have on mental health, and its' ability to facilitate other's healing from post trauma disabilities that are often caused by not properly processing the lived, and survived, trauma. 
Desert Dunes, Image 4 of 12, 2020-2021. NORNSLIFE ART | DACD
Desert Dunes, Image 5 of 12, 2020-2021. NORNSLIFE ART | DACD
It is from my husband's own severe chronic Depression that I realized I created the constructed artistic reality selective blur series, Desert Dunes, 2020-2021. It was not for many months after editing, shooting, organizing, cutting, story boarding, and selecting that I realized what this body of work was about. This body of work was created as my way to process not only the isolation I felt at my husband's years of silence while trying to help him when he would come in and out of depressive states that would make him isolate himself from everything, as well as how from the moment I met him that, regardless of sexuality or gender, he was my person. He is my beautiful, loving, empathetic, compassionate, caring, and constantly struggling favorite human being on this planet devoted to help persons with disabilities and fighting for all of our rights. A true champion, but also a fellow sufferer, and one whom for years veered to silence as his default. Through years of growth, talking, therapy, and nature immersion we realized that being neurodivergent with unseen disabilities is only a small part of our identities. This small part leaves behind such an intense collateral beauty, that often we miss this beauty—the beauty of our love, our devoted partnership, and journey into the unknown and sometimes seemingly baron spaces of our world. It is in these seemingly baron spaces devoid of life that life at its most beautiful, simple, and majestic. It flourish. 
Desert Dunes, Image 6 of 12, 2020-2021. NORNSLIFE ART | DACD
Desert Dunes, Image 7 of 12, 2020-2021. NORNSLIFE ART | DACD
It is in the Desert Dunes where I truly recognized the beauty of my husband, our situation, and his constant need to be close to the wilderness. It is behind the lens and behind the brush while working on this series that these beautiful imperfections became perfectly imperfect. It is with large amounts of love, compassion, immense patience, sustenance, and air that we flourish alone and together. I realize you are probably asking yourself "is she talking about her relationship with her partner or the planet?"…my answer would be both, and now you know. Nomadic Creation and Immersion Into Nature, led to the Desert Dunes breakthroughs and a true understanding of the isolation my partner feels daily struggling with his depression, as well as what I feel myself when I sometimes unable to reach him. Our place in our deep love and dedication to helping protect these wild spaces we are drawn to. Our place on this planet made more clear the longer we go to the seemingly remote spaces in our van, Lucky.
Desert Dunes, Image 8 of 12, 2020-2021. NORNSLIFE ART | DACD
Desert Dunes, Image 9 of 12, 2020-2021. NORNSLIFE ART | DACD
SO, big surprise we decided to live, work 100% remotely from @LuckySquatch: our converted sprinter van that we finally are about to finish revamping to carry my photo gear, sketch paper, fibers art, work stuff, training stuff, and living stuff. You will be able to read all about it here, see it if you subscribe to my Twitch account, @NORNSLIFE_ART, where you can watch me create live in nature and hear a bit about the projects that I have coming up and will be working on Summer 2021. My partner and I are fully vaccinated, but will be in the backcountry for the most part except visiting "framily" (friend that are family) on the way who are also safely vaccinated, and super careful like us.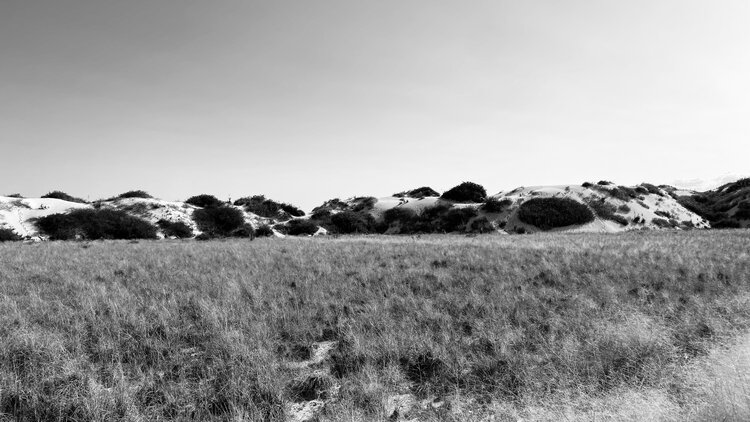 Desert Dunes, Image 10 of 12, 2020-2021. NORNSLIFE ART | DACD
Desert Dunes, Image 11 of 12, 2020-2021. NORNSLIFE ART | DACD
Over the next couple weeks, I will be slammed packing the van studio, packing the rest of my studio into a temperature controlled storage unit with my unsold pieces, packing our house up to put into storage, and getting ready to leave on our Summer 2021 trip by the first week of June 2021. I can't wait to share the ups, the down, the stress, and all the feels of everything with all of you.
Desert Dunes, Image 12 of 12, 2020-2021. NORNSLIFE ART | DACD
Best,
NORNSLIFE ART | DACD, MFA & MA